Listen:
Middle Age Can Be Your Best Age – Quality Sleep: Your Key to Renewed Energy, Positive Emotions and a Youthful Appearance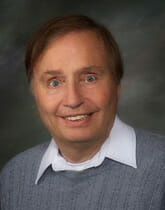 Podcast: Play in new window | Download
Quality sleep is more essential to good health, vitality and a youthful appearance than diet, exercise and makeup! In fact, sleep is right up there with water and breathing as the three most essential elements we need to survive. Canada's leading sleep expert J. Waterman describes the midlife benefits of a deep, restorative sleep every night. Learn sleep-inducing secrets like pre-planning your dreams, going barefoot at sunset and observing your dog to figure out where and where not to sleep. Attention all men: guest Jay Cohen M.D. presents new prostate cancer breakthroughs in diagnosis and treatment that could help you avoid radical surgery or radiation.