Listen:
Ready, Set, Retire – Rob Goldstein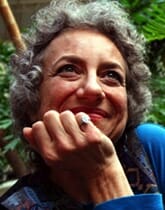 Podcast: Play in new window | Download
Do you lay awake at night wondering if you'll have enough money to pay the bills, let alone ever retire? In this show your vision will be transformed and I will show you how to have Safe Money and a Fabulous Future I have counseled thousands of individuals, businesses and families over the past 20-Plus years and am proud to say I have never lost a dollar of my clients money.
I will share with you secrets I learned over 2 decades that only the few rich know and have been around for centuries
Today's show TAKING CHARGE OF YOUR DEBT AND CREDIT
– you really need to hear this….
Taking Charge, is all about how to secure the most advantageous mortgage terms and conditions, avoid or initiate bankruptcy, obtain optimal credit terms, handle collection agency calls… the A-Z guide on how to manage your finances in today's economic climate
Intro Guest- website/book? Rob Goldstein has been helping businesses and consumers with credit and debt issues for almost 30 years. An innovator in the field of debt negotiation, he has counseled hundreds of clients on the east and west coasts and helped them dramatically improve their financial situation. The co-author of two books and a highly regarded lecturer and speaker, Rob's free workshops and seminars attract private individuals and businesses alike. Rob lives and works on Long Island, NY and in Orange County, California.