Listen:
Middle Age Can Be Your Best Age – Over 70% of Doctor Visits Are Stress Related–Here's How to Beat the Odds!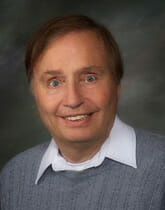 Podcast: Play in new window | Download
Worried sick about the future? Stress takes all the fun out of life after 40 and can lead to life-threatening heart attacks, strokes and cancer. Scientist and business leader Donald C. Mann demonstrates how to "combine ancient biblical truths with modern scientific knowledge" to cleanse the sub-conscious mind of fear-based thinking and to build neurons that lead to love, prosperity and divine health. Dr. Michael T. Murray explains why over-reliance on medications is at the core of America's health crisis. Discover his "seven steps to wellness", an effective natural alternative to conventional medicine.