Listen:
Middle Age Can Be Your Best Age – Full Financial Recovery and a Positive Outlook Are Possible–Even At Age 59!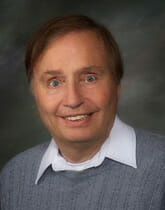 Podcast: Play in new window | Download
Down on your luck financially in your forties or fifties and out of ideas? Don't give up hope–recovery is possible at any age! Bankrupt at age 59, home in foreclosure, retirement savings gone, guest W L Laney was at the bottom.. Four years later, he's highly successful with his own thriving business plus a program to help others duplicate his success. Learn his formula for recovery all the way from painful acknowledgement that "enough is enough" to a complete "attitude transplant" resulting in genuine self-confidence and a "can-do" creative approach to solving any problem. Guest Dr. John Stagl demonstrates how to get over the midlife blues and to give yourself a comprehensive happiness makeover as a personal choice.