Listen:
The Possibility of Today – How You Can Stop Worrying & Put An End to Any Stress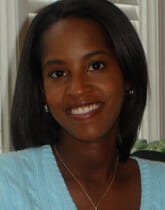 Podcast: Play in new window | Download
Did you know that 92% of the things we are worrying about will never happen, already happened, or are not really all that big of a deal? All of our worrying leads to stress and its definitely something we should avoid doing. Today's show is all about putting an end to worrying once and for all by integrating mindfulness into our lives. When we move through the day mindfully, we are able to experience so many benefits – one major benefit being the elimination of stress and worry.
We are going to hear from Janice Marturano who is an expert on how we can practice mindfulness and move through our days in a better way. She is the Executive Director for the Institute for Mindful Leadership. You can find more information on the Institute at http://www.instituteformindfulleadership.org/ Also, you can find out information on the programs the Institute offers at http://www.instituteformindfulleadership.org/CLP.html