Listen:
Middle Age Can Be Your Best Age – To Recover at Middle Age–Go That Extra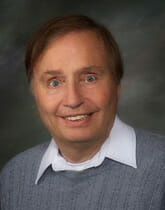 Podcast: Play in new window | Download
At some point over 40, most of us will face at least one major calamity: job loss, unemployment, marital breakup, death of a loved one, health crisis or simply that hollow feeling that comes from lost dreams and diminished expectations. Guest Shawn Anderson, America's "Extra Mile Man", explains how you can recover from a traumatic crisis in your personal life or career. Along the way he'll introduce inspiring men and women who have triumphed over impossible odds. Learn what it means to "go that extra mile" in your career, in intimate relationships, in your community and within yourself and how this will help you overcome whatever life throws at you. Guest Niki Pfeiffer, a highly successful entrepreneur and business strategist, tells why inadequate business plans often kill small businesses. Learn the five critical questions to ask yourself before you launch or build upon your small business.