Listen:
Middle Age Can Be Your Best Age – Why Isn't God Answering Your Prayers?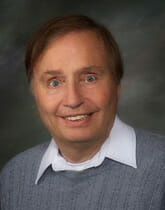 Podcast: Play in new window | Download
Why is it so often prayer simply doesn't seem to work? Guest Wrenwyck Williams, executive coach, life strategist and minister, suggests that God always answers our prayers with an affirmative "YES" but that as God's children we sometimes answer "NO" thereby creating our own roadblocks to recovery and success. You do not need to face life's challenges all on your own! Learn how a shift in thinking can enable you to hear God's answers to your most heartfelt prayer requests. Discover the secret to overcoming resistance so you can secure the health, prosperity and joy of living God has promised to us all. Host Roy Richards summarizes the midlife success formula which OPENS your life to a joyful and prosperous second half.