Listen:
Middle Age Can Be Your Best Age – How to Live to 100 Without Growing Old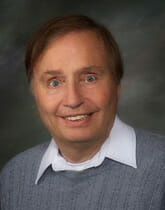 Podcast: Play in new window | Download
The bad news: America ranks first in the world in per capita health care expenditures but 45th in average longevity. The good news: how long and how well you live is mostly up to you! Studies demonstrate that 75% of factors influencing longevity are under your control. Guest Dennis Kravetz presents the keys to a long and bountiful life in four essential areas: physical fitness, cognitive enrichment (feed your brain at any age), psychological health (assume a positive attitude and pass it on) and sound nutrition. Learn how you can add twelve quality years to your life through a few basic lifestyle choices–easy to implement and costing nothing. Host Roy Richards relives the worst day of his life and describes how wife Gloria and he recovered from the sudden loss of their only daughter.