Listen:
Middle Age Can Be Your Best Age – Recover from a Rocky Marriage–Before or After Divorce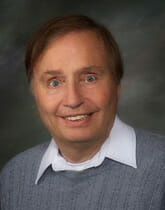 Podcast: Play in new window | Download
'Til death do us part' no longer is sacred as one of every two of marriages today ends in divorce. There is no need to feel guilty over a marriage that has hit the rocks but it is essential you recover fully and move forward in joy. Guest Mayra Soler-Mutt offers sound advice for either of two possibilities: 1) salvage the marriage–reconnect with your spouse before it's too late or 2) recover from divorce–get over the sorrow, resentment and loneliness to launch a fresh start. Guest Shari McGuire, America's "time management expert," offers helpful tips to shrink your workweek, take back three hours a day and conquer the chaos in your life.