Listen:
Middle Age Can Be Your Best Age – Recover Together From Midlife Disaster to Cement Your Marriage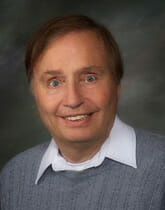 Podcast: Play in new window | Download
Following a traumatic event, why do some midlife marriages crumble while other couples bounce back and grow stronger? Doctors Charles and Elizabeth Schmitz uncover secrets to recovery garnered from 30 years researching successful marriages all around the world. Learn how husband and wife can comfort each other, bond together and face the future with confidence following job loss, extended unemployment, poor finances, emotional trauma, a natural disaster or a major health crisis. Host Roy Richards describes his formula to reignite passion in your marriage if and when the fire goes out.