Listen:
Ready, Set, Retire – The Shortest Path to Your Highest Potential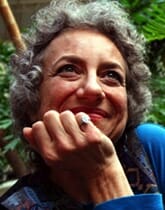 Podcast: Play in new window | Download
It's not just your finances that you need to prepare for retirement. Today we're going to talk about getting yourself in the right frame of mind for retirement. (Did you know that the first year of retirement is the most common year of death?) My guest, Dr. Michael Broder has written a book—Stage Climbing: The Shortest Path to Your Highest Potential— that offers many great strategies for avoiding the mental traps that often surprise us when we first retire. Michael, what should our listeners do to put them in the best frame of mind to enjoy retirement?
"In Stage Climbing, Dr. Broder eloquently shares his powerful strategies to reach the highest potential in every area of your life. An easy and simple guide to fulfillment." —Deepak Chopra, author of The Seven Spiritual Laws of Success
"Stage Climbing brilliantly transforms the best ingredients for reaching your potential into the kind of powerful and highly effective action steps that anyone can apply to quickly make desired life changes." —Stephen R. Covey, author of The 7 Habits of Highly Effective People and The Leader in Me
"It is time to release your full potential in all your dimensions and this book will inspire you to your highest stage!!" Happy reading —Mark Victor Hansen, Co-creator of the #1 New York Times bestselling series, Chicken Soup for the Soul
Dr. Michael Broder is a renowned psychologist, executive coach, bestselling author and popular speaker. He is an acclaimed expert in cognitive behavioral therapy, specializing in high achievers and relationship issues. His work centers on bringing about major change in the shortest time possible.
He has appeared on Oprah and The Today Show as well as making more than a thousand other TV and radio appearances. For many years, Dr. Broder also hosted the radio program Psychologically Speaking with Dr. MichaelBroder in Philadelphia and New York (and nationally on NBC Talknet and ABC Talkradio). He has been featured in theNew York Times, the Wall Street Journal, Time, Newsweek, and hundreds of other publications. Michael is a founding past president of the Media Psychology Division of The American Psychological Association (APA).
In addition to Stage Climbing: The Shortest Path to Your Highest Potential, Michael Broder's previous books includethe bestselling Art of Living Single, The Art of Staying Together: A Couple's Guide to Intimacy and Respect, and Can Your Relationship Be Saved? How To Know Whether To Stay Or Go. Please visit DrMichaelBroder.com for more information.