Listen:
Middle Age Can Be Your Best Age – Hey Ladies (and Gentlemen): What's Been Holding You Back in Your Career?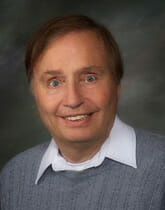 Podcast: Play in new window | Download
Why is it that 55% of today's college graduates are women, yet few females hold executive leadership roles in business? Guest Janice Bastani explains why so few women are raised with the ability to make sound and forceful decisions, a key characteristic of leadership. Learn why hidden lifelong beliefs prevent many women from reaching the top and how today's woman can step forward to assume her rightful leadership role. Many of us, both men and women, are frustrated with midlife job and career and would like to start over. Life coach Maureen Daniek presents six critical questions to ask and answer before seeking out a new job or launching your own business in middle age.