Listen:
The Girlfriends – Change is in the Air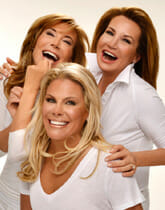 Podcast: Play in new window | Download
This week Shauna, Shelley, and Whitney revel in the changing season, personal change, and how change can be tough on those we least expect. The Girlfriends also laud Diana Nyad for her heroic swim from Cuba to Florida. -Plus Celebrity Dish & much more!