Listen:
Middle Age Can Be Your Best Age – To Enhance Your Relationships and Career, Think Like a Dog!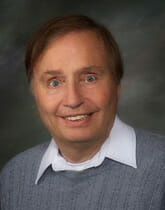 Podcast: Play in new window | Download
Forget everything you've read or heard about relationships, parenting, managing a business or promoting your career! Full respect and cooperation from others is not about how smart you are in books or on the computer. Our guest, best-selling author Camilla Gray-Nelson, says IT'S ALL ABOUT INSTINCT, the very same instinct that motivates your dog to be naughty or nice. Learn what dogs and men have in common, how your kids are like puppies in training, why the office is like a dog pack and why confrontation seldom if ever works in the office or at home. Tap into instinct and common sense to confront challenges and routinely win over boss and peers, spouse and offspring, even your dog! Host Roy Richards guides young or inexperienced managers on what those of us over age 45 want most out of the second half of our lives and our careers.