Listen:
ACT: Taking Hurt to Hope – Struggling with ACT processes: Acceptance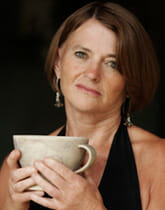 Podcast: Play in new window | Download
Welcome to ACT taking hurt to hope. Acceptance of difficult situations, feelings, or physical pain is not easy. In fact, the idea of being asked to accept difficulties can be provocative. Our guest today, Dr Lance McCracken is certainly an expert on 'acceptance' in the field of pain.
Lance is a Professor of Behavioural Medicine and Consultant Clinical Psychologist and Psychology Lead, INPUT Pain Management Service, Guy's and St Thomas NHS Foundation Trust, London. Lance was born and grew up in Massachusetts. He has spent the past 20 years focused on development treatments for chronic pain, first in the US and then for the past 13 years, in the UK. When he is done with work he spends his time doing such things as learning to ride a motorcycle around the streets of London, and he has is practical road test on Monday.
A book you might want to take a look at is Mindfulness and Acceptance in Behavioral Medicine, New Harbinger Press.