Listen:
Middle Age Can Be Your Best Age – Turn Marriage Problems Into Marriage Solutions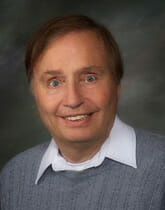 Podcast: Play in new window | Download
Like so many couples of middle age, do you argue constantly over finances, offspring behavior, lack of spousal passion or household division of labor? Here's a shock: guest Elliott Connie says that focusing on marital problems and frustrations is the absolute worst way to solve them! Listen in as Elliott describes a better way: five simple habits that will bring out the best in your relationship. Why not try his "solution focused marriage", looking beyond spousal flaws and hurts real or imagined to concentrate on the better place where the two of you want to end up? Host Roy Richards suggests ways to remain positive and inner-directed in the face of challenges traumatic or routine and all of the negative grouches we encounter in our daily lives.