Listen:
Middle Age Can Be Your Best Age – Divorce Proof Your Marriage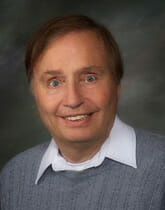 Podcast: Play in new window | Download
Half of all US marriages end in divorce and many surviving couples hang on by a thread out of habit or "for the good of the kids." Guest Don Huntington PhD advises how you can "divorce proof" your marriage by putting your whole self in. Explore his surefire steps good for yourself, good for your life partner and good for the two of you as a couple. Guests Rick and Sarah Ruiz describe "early warning signs" of potential marital problems ahead then suggest actions to reignite the fire and restore that loving connection that brought you together years ago.