Listen:
Middle Age Can Be Your Best Age – Reclaim Love and Passion After Age 40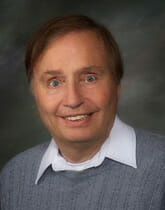 Podcast: Play in new window | Download
Are you in your forties, fifties or sixties and lonely? Recently widowed, divorced or never married, you long for a lasting relationship with someone really special–but how? After two failed marriages at age 45, guest Tanii Carr met and fell in love with a man 16 years her junior–they remain "blissfully happy" after 26 years of marriage and counting. Tune in to learn Tanii's three secrets to finding and keeping a new "Mr. or Ms. Right", entering into new relationships without fear and overcoming boredom in your marriage. Guest Rami Lazarescu tells us how we can insure happiness.
Roy Richards (host) Link: http://www.middleagerenewal.com