Listen:
Middle Age Can Be Your Best Age – 'Shark Tank' Yourself at Work and Uncover the 'Super You'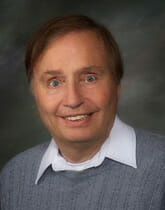 Podcast: Play in new window | Download
On the TV show Shark Tank aspiring entrepreneurs sell themselves and their ideas to potential investors. In like manner, selling yourself is the key to moving forward in your career. Business coach Lisa Quast shares secrets on creating your own personal brand, marketing your skills both inside and outside present employer and managing your career as a business–with you as CEO! Inspirational speaker Rev. Justin Epstein advises how to recognize and tap into your inner wisdom, the "Super You", that can guide career choices directly in line with your unique life mission.