Listen:
ACT: Taking Hurt to Hope – Titel Struggling with Racism: Training prosocial behavior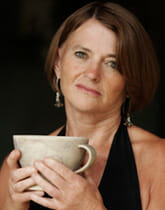 Podcast: Play in new window | Download
Welcome to ACT taking hurt to hope.
On August 28 of this summer, it will be the 50 year anniversary of Martin Luther King Jr's famous "I Have a Dream" speech, which many believe marks the high point of the civil rights movement in America. Where are we 50 years later? Are we any closer to MLK Jr's dream that we will all live together as brothers and sisters in this world? Today you are going to get the chance to talk to an expert. Dr Jonathan Kanter. Jonathan will tell you about his workshops that specifically target racism in groups.
Jonathan is an Associate Professor and Director, UWM Depression Treatment Specialty Clinic
Coordinator, UWM Psychology Clinic.He is also a Core Scientist, Center for Addictions and Behavioral Health Research
Department of Psychology. Jonathan is the author of A Guide to Functional Analytic Psychotherapy: Awareness, Courage, Love, and Behaviorism
University of Wisconsin-Milwaukee. You can read more about Jonathan, his books by clicking on his name on this week's episode of ACT taking hurt to hope.