Listen:
ACT: Taking Hurt to Hope – Stuggling with Choices: Eating problems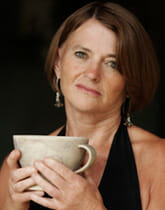 Podcast: Play in new window | Download
The rates of obesity in America's children and youth have tripled in the last quarter century. Approximately 20 percent of our youth are now overweight with obesity rates in preschool age children increasing at alarming speed.. Low-income minority children have a greater risk of being overweight or obese, eating fewer fruits and vegetables and engaging less in physically active lifestyles.
The causes of obesity are complex:Unhealthy weight control behaviors (e.g., fasting; skipping meals; eating very little food; vomiting and using diet pills, laxatives or diuretics) have also been found to co-occur with obesity. Many adolescents, particularly teenage girls, have body image concerns and engage in unhealthy weight control behaviors.Food industry advertising that targets children and youth has been linked to the increase of childhood obesity. 'Psychology has an important role to play in promoting healthy and active lifestyles in our youth. Psychology can challenge the disproportionate emphasis on weight reduction (which further stigmatizes our youth and may unintentionally encourage unhealthy weight control behaviors) and foster the adoption of healthier diets and greater physical activity.
Today you are going to get the chance to listen to an expert Dr Joseph Ciarrochi . Joseph is a Professor at the School of social Sciences and Psychology at the University of Western Sydney in Australia. He is the author of many books and a new one Weight Escape. Take a look at his books and work.