Listen:
ACT: Taking Hurt to Hope – Struggling with IBS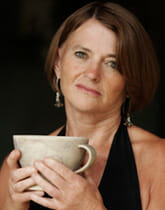 Podcast: Play in new window | Download
Irritable bowel syndrome (IBS) is a common functional disorder of the gut. (The gut includes the bowels.) A functional disorder means there is a problem with the function of a part of the body, but there is no abnormality in the structure. So, in IBS, the function of the gut is upset, but all parts of the gut look normal, even when looked at under a microscope. IBS causes various symptoms . Up to 1 in 5 people in thedevelops IBS at some stage in their life. IBS can affect anyone at any age, but it commonly first develops in young adults and teenagers. IBS is twice as common in women as in men.
Todays guest is Dr Brjann Ljotsson. He is a Clinical psychologist and clinical research Fellow at the Department of Clinical Neuroscience at the Karolinska Institute in Stockholm Sweden.