Listen:
Middle Age Can Be Your Best Age – Be the Very Best Version of Yourself at Any Age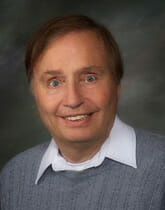 Podcast: Play in new window | Download
At your present age–be it 42, 54 or 65–how much longer do you expect to live? More importantly, do you have positive plans and expectations for growing older? Our guest, esteemed lifespan researcher and author Guy Joseph Ale explains why it's essential to understand the energy in your body at your age today and then to self-manage that energy to overcome stress, reinvigorate life and be the very best version of yourself at any age. Explore four essential "self-management skills" to maximize energy, avoid foolish lifestyle choices and extend the best years of your life. Tune in to learn why you can look forward to positive daily living on your own terms at age 75–and 85!