Listen:
How to Live Cancer Free – "The Cancer Odyssey" by Margaret Bermel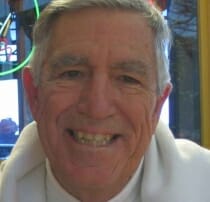 Podcast: Play in new window | Download
Bill Henderson interviews Margaret Bermel about her new book, The Cancer Odyssey.  Hear how Margaret researched Cancer treatment options and found that chemotherapy is a complete fraud perpetrated on the unsuspecting public by Big Pharma. Margaret refused chemotherapy treatment and healed her own Ovarian Cancer using completely natural means.  Her amazing story will enlighten and inspire you.
"I had been experiencing low energy levels and not sleeping well…I just knew that something was not right," says Margaret Bermel of her personal experience getting diagnosed with Ovarian Cancer.  Throughout her journey of seeking treatment and being passed from doctor to doctor, Margaret began feeling frustrated and "betrayed."  After doing her own research, she realized that chemotherapy is a fraud–stating that the recovery rate is not the 85% that "Big Pharma" would have you believe, but is actually closer to 1-2%.
"Instead of going to a Cancer Center, I went to a Wellness Center," says Margaret Bermel.  Listen in to hear how you can exchange traditional drug-run treatment centers for alternative natural wellness centers–and how you can exchange feeling terrible with feeling better than you've ever felt before!
In the second half of the show, host Bill Henderson talks about Dr. John Holt of Perth, Australia, who healed thousands of Cancer patients over the span of 40 years, before he finally retired in 2004. The technique Dr. Holt perfected using microwave radiation is still being used by the Radiowave Clinic in Perth.
Having trouble explaining to family and friends why you're forgoing conventional Cancer treatment for something "alternative?"  Bill also talks about new DVD called Cancer is Curable NOW, a documentary compiled from interviews with 31 Cancer healing experts–including Bill Henderson himself!  You'll hear why it's the perfect tool for educating your loved ones on the benefits of natural Cancer treatments.
If you or someone you love is suffering from any type of Cancer, this is a "must-listen" episode you won't want to miss!