Listen:
Middle Age Can Be Your Best Age – How to Stop Family Money Squabbles Forever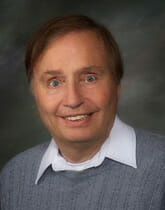 Podcast: Play in new window | Download
What if you and your spouse could find a way to stop fighting over spending, saving and investing forever? Best-selling author Joe John Duran demonstrates how both you and your spouse can uncover your "money minds", the driving force behind each of your desires to accumulate, spend and save. Is it fear of the future, a desire for happiness or a commitment to others? Learn how to accommodate each other's money mind then begin pulling together in harmony to build a solid financial future. Expert financial advisor Scott Snyder previews 2014 and suggests where to invest and what to avoid this year.
Links:
Joe John Duran Link to: http://www.mymoneycode.com/
Scott Snyder Link to: http://www.fostergrp.com/
Roy Richards (host) Link to: http://www.middleagerenewal.com/