Listen:
Ready, Set, Retire – Radio Interview wiht Cynthia Kersey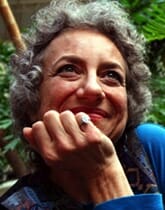 Podcast: Play in new window | Download
Unstoppable Business, moving forward by giving back or Unstoppable Giving.
Cynthia knows first-hand that giving is not only good for business, it's good for the soul.
In her powerful program, Unstoppable Giving, Cynthia not only inspires individuals to give but provides entrepreneurs with a practical action plan on how they can increase their bottom line, expand their business, create customer evangelists and become completely invigorated about their life and business by integrating generosity as a business philosophy.
Cynthia embodies her message and has integrated giving and contribution into her life and business for well over a decade. Her foundation has helped to fund over 45 primary schools in 3 countries, bring education to over 5,000 children a day and bring clean water, sanitation, health care and training to over 15,000 community members.
The world needs YOU and your gifts