Listen:
Middle Age Can Be Your Best Age – Is Your Life Authentic or Are You Just Pretend?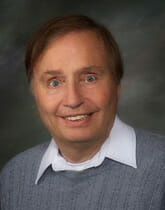 Podcast: Play in new window | Download
Are you authentic? Today's guest, NORMA T. HOLLIS, argues that becoming and remaining 100% true to self and to others is your key to unlocking a joyous and extraordinary life. Learn how you may be faking yourself out by pursuing the wrong career and lifestyle and failing to identify and build upon true God-given talents. Are you short-changing yourself? Listen in as Norma gives you five questions to ponder to determine whether or not you are fully authentic in your life today. Find out how you can become fully authentic with only minor adjustments to present mindset and behavior. Host ROY RICHARDS counsels on perhaps the hardest part of mid-life renewal–convincing others that you have changed.