Listen:
Middle Age Can Be Your Best Age – Innovate at Work to Raise Spirits and to Increase Profits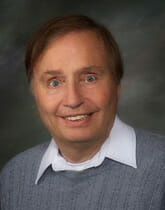 Podcast: Play in new window | Download
As a company leader, dedicated employee or small business owner, does it feel like your business or not-for-profit enterprise is completely out of new ideas? Guest Leonard Bertain, PhD describes his three-year "War on Waste" initiative in established companies large and small where employee "innovation teams" generated 129 new ideas per company, 16 of which were acted upon at average per company cost of $32,000 and resultant profit of $1.2 million–a 3,800% ROI! Learn the secrets to this "War on Waste" success and how to inspire similar creativity and positive energy in your workplace, even if you're not the CEO. Host Roy Richards tells how to bring innovation to your workday as sole proprietor or boss with one or two employees.