Listen:
Middle Age Can Be Your Best Age – Can a Health, Financial or Relationship Crisis Lead to a Better Life?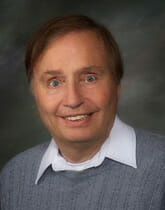 Podcast: Play in new window | Download
Following years as a successful NBC War Correspondent, Brad Willis at age 50 found himself disabled from a back injury, addicted to painkillers and diagnosed with Stage IV throat cancer. Doctors gave him two years to live. Today, fifteen years later and now known as Bhava Ram, he is fully recovered in excellent health, a Master Teacher of Deep Yoga and author of an inspiring memoir on his formerly hectic lifestyle, his health challenges and how he recovered. Tune in to learn why each of us has similar power within to triumph over a midlife health, financial or relationship crisis and how to call upon this oft-hidden capacity to self-heal. Return guest Brittney Kara describes five 'product pillars' that can help us live longer and healthier lives.