Listen:
Middle Age Can Be Your Best Age – To Avoid Conflict on the Job—Stop Acting Like a Child!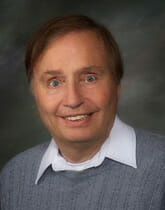 Podcast: Play in new window | Download
Is conflict on the job your way of life–daily confrontation with the boss, co-workers or with and among employees who report to you? Today's guest, Sylvia Lafair, PhD, explains why a primary cause of workplace friction is bosses and employees behaving like children! Here's how to recognize and alter unattractive juvenile behavior patterns in yourself and others. Reduce workplace stress for all and improve enterprise bottom line! Ladies, learn what it takes to become a GUTSY female leader in order to get what you want. Host Roy Richards tells business leaders what those of us over 40 desire most out of the rest of our careers and what we have the right to expect from our bosses, young or old.