Listen:
Fish Talk Radio – Drew Lawler, President of Pacific Coast Sportfishing Magazine, is John's co-host.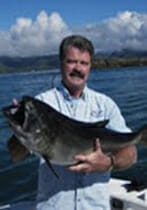 Podcast: Play in new window | Download
They cover the West Coast and into Baja Sur. Edwardo, GM of Costa Baja Resort, joins Drew to explain what is available in La Paz. Vicky Gardener, of Alpen Optics, lets us clearly understand what to look for in optics.