Listen:
Middle Age Can Be Your Best Age – Why You Keep Getting In the Way of True Financial Freedom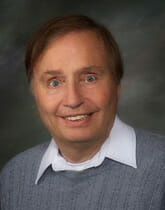 Podcast: Play in new window | Download
Do you dream of becoming rich but don't have the time or energy to get there? Noted psychologist Larry Waldman, PhD contends that your lack of financial freedom may have less to do with circumstances than it does with you. Tune in to learn common psychological roadblocks that keep us 'stuck' at middle age and how you can re-program your brain for success. Wealth consultant Tom McFie explains what wealthy people do that you don't then goes on to describe how to change your way of thinking to become rich like them.