Listen:
Middle Age Can Be Your Best Age – Your Smartest 2014 Money Moves and Make Friends With Your Scale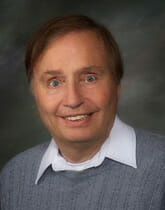 Podcast: Play in new window | Download
Would you like to begin saving and investing money you don't even know you have? Personal finances guru Denise Winston reveals the one calculation that overnight can change your way of thinking about money, the top 5 things you can do to combat money-related stress and where to search for disguised money hidden right in your own wallet! Noted weight-management coach Linda Spangle explains why you should become closest of friends with your bathroom scale. Learn common weight-loss myths to avoid, time-of-day not to weigh yourself and how a properly-used scale is your most valuable tool for losing excess pounds and keeping them off.