Listen:
Middle Age Can Be Your Best Age – Dual Midlife Challenges: The Art of Retirement and End-of-Life Planning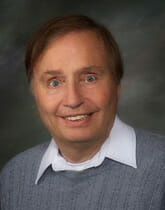 Podcast: Play in new window | Download
Your forties or fifties is a great time to begin planning for a vibrant, fun-filled retirement. Author and financial planner Gary Williams explains why thoughtful preparation involves much more than simply setting aside and investing funds to support a comfortable lifestyle. It is possible to retire 'to something' rather than 'from something.' Learn how to create your very own retirement masterpiece, planning to do what you've always wanted to do, enjoying life to the fullest, serving others and building a legacy for generations to come. Former emergency responder and author Tim Pelton reminds us that life is fragile with final exit date uncertain. Advanced end-of-life planning is a cherished final gift to loved ones left behind. Learn how to start the ultimate conversation with aging parents and what you need to plan out well before you die.