Listen:
Middle Age Can Be Your Best Age – After Years of Marriage, Does My Spouse Really Know Me?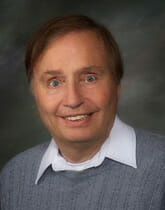 Podcast: Play in new window | Download
Do you ever ask yourself, "After all these years together, why doesn't my spouse understand what I'm thinking and what I really want?" Relationship expert Rochele HC Hirsch explains how unrealistic and conflicting expectations often get in the way of genuine mutual happiness. Learn the eight common energy patterns that drive most marriages and identify the pattern currently driving yours. Is this the relationship both of you desire moving forward? Explore proven methods to modify expectations as a gateway to transforming and healing your relationship. Host Roy Richards suggests steps to bring your spouse and life partner along in joyful midlife renewal.