Listen:
Middle Age Can Be Your Best Age – "Clear the Clutter and Grow Older Better"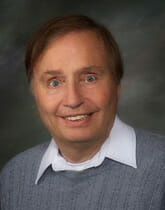 Podcast: Play in new window | Download
Optimistic folks live on average 8 years longer than those down on life and make the most of every minute. Personal life coach Pamela Blair, PhD points out that only 30% of successful aging is inherited through "good genes"; the remaining 70% is up to you! Learn how to find joy by diving into your midlife passions, dispel negative myths about aging and discover the art of gracefully saying "NO." It's hard to be positive in a living space cluttered with "stuff." Organization authority Sue Crum demonstrates how to de-clutter your home and to rationalize daily living, helping to ensure a joyful, stress-free next stage of life.