Listen:
Middle Age Can Be Your Best Age – Turn Midlife Into Your Greatest Adventure Yet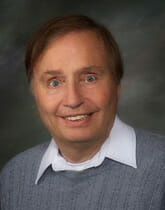 Podcast: Play in new window | Download
Who says at middle age your best years are behind you? Guest Tom Epperson disagrees and promises to help make midlife your greatest adventure yet! No need to sacrifice all that you've worked for up to now. Tune in to learn how 'MENTAL GRAVITY'–at times more treacherous than physical gravity–may be pulling you down, how you can counter it and even use it to your advantage. Take notes on preparation and execution of your very own road map to joy and abundance. Host Roy Richards instructs how to identify and explore common positives from life's past 'golden intervals' and how to resurrect or compensate for those missing today.