Listen:
Fish Talk Radio – You Got To Have Power!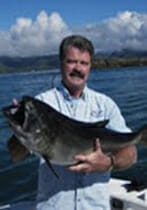 Podcast: Play in new window | Download
John and Captain Karen Hookem get the real scoop on why the girls like the new Dodge Power Wagon. Then it's over to Coos Bay, Oregon for Oysters to Qualman Oyster Farms. No matter the weather Mark Sydney of Americana Sports fishing Costa Rica plus a little Bass talk with Mark Lassagne of Bass Angler mag.