Listen:
Middle Age Can Be Your Best Age – Don't Let 'Dr. Google' Scare You–You Are Not Terminally Ill!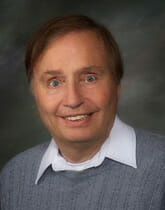 Podcast: Play in new window | Download
Are you among the 100+ million Americans who log on to Internet search engines for a medical diagnosis whenever a potential symptom appears? Guest George Zgourides, MD, PsyD explains that most common symptoms are no cause for alarm and that excessive, undisciplined on-line search can lead to obsessive "health anxiety." Learn how to banish, once and for all, negative thinking about sickness, dying or becoming disabled, replacing it with positive vigilance, vigor and energy. Guest Michael A Smith, MD describes why dietary supplements are essential at middle age to counteract today's nutrition-starved food supply and the toxins all around us.
Host of Middle Age Can Be Your Best Age – Roy Richards