Listen:
Middle Age Can Be Your Best Age – You Have It In You to Lead a Long and Awesome Life!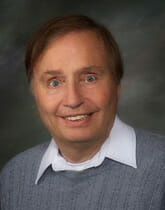 Podcast: Play in new window | Download
Recent scientific studies confirm that happiness helps us live longer and better. Guest Jude Bijou points out that everything you need to be happy lies within you. Tune in to learn the three "ultimate attitudes" and the four "rules of communication" that can bring love, peace, joy into your life. Guest Elaine Ferguson, MD explains why vibrant health and well-being is your birthright and reveals her "superhealing formula" for engaging mind, body and spirit in unison to ward off disease and extend your awesome, accomplishment-filled years.
Host:  Roy Richards