Listen:
Middle Age Can Be Your Best Age – Your Business or Non-Profit as the Best Place to Work–Why It Matters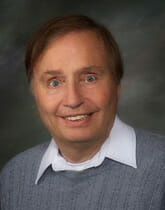 Podcast: Play in new window | Download
"Great places to work are good for the bottom line," contends guest Dr. Rosalene Glickman. "It's important to create a culture of striving to be the best regardless of circumstances." Tune in for suggestions on making your business or not-for-profit, large or small, the "best place to work.' Reduce turnover, attract the best and brightest, increase customer loyalty and build relationships in your community. Do you or a loved-one routinely 'fly off the handle' in fits of anger for little or no reason? Guest Robyn Wheeler explains why these fits of anger may be caused by a common but seldom-talked-about mental disorder. Learn steps you can take to bring peace, calm and optimism back into your life.
 Host:  Roy Richards