Listen:
Fish Talk Radio – Northwest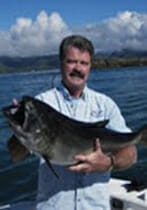 Podcast: Play in new window | Download
John and Mike "The Griz" get the latest from Jim Martin Cabela Pro Angler on northern California and the parts of the northwest fishing this time of year. Chad Woods joins in to explain how his internet software Sportsfishingreport.com works. Griz shares secret destination "Magdalena Bay", Mexico and Mark Lackey LunkerBox has Christmas gifts giveaway tackle packages.