Listen:
Fish Talk Radio – Sustainable Fishing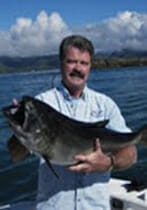 Podcast: Play in new window | Download
It's up to anglers to get the politics out of fishing management. David Dickerson, National Marine Manufacturers Association is taking the lead to allocate dollars. Special guest from Alaska in studio Tyone Raymond commercial Salmon fisherman talks about working together for sustainable fishing and Mark Lackey owner LunkerBox has a Xmas giveaway.