Listen:
Middle Age Can Be Your Best Age – Holiday Challenges: Suddenly Lonely, Empty Nest and Toxic Relatives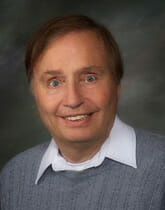 Podcast: Play in new window | Download
With children grown, do anticipate a lonely, less-than-joyful holiday season? Psychologist
Dr. Shaelyn Pham
 encourages empty nesters to celebrate the holidays this year by turning focus inward, finding joy in yourself and in serving the community around you. Also, learn how to respond to toxic relatives and in-laws who always seem to say and do the wrong things this time of year. Life coach
Barbara Miller
offers a prescription for those over 40 and suddenly single (separated, widowed or divorced.) Discover how to savor the holidays by shifting your mindset from regretful striving to confident thriving, all 365 days of the year.