Listen:
Fish Talk Radio – IS IT WICKED TUNA?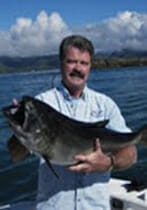 Podcast: Play in new window | Download
Captain, author and angler Phil Thompson talks big Blue Fin Tuna and opportunities for fishing in Cuba. Who really knows the true science of attracting fish, John Procknow Director of Research for Berkley shares updates on the technology used.