Listen:
Middle Age Can Be Your Best Age – To Move Forward, Acknowledge You're Hurting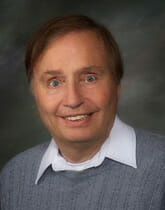 Podcast: Play in new window | Download
When in crisis, stuck or unfulfilled, most of us resolve to try 'harder'. No matter how hard we try, denying the pain and employing the same tactics over and over again fails to solve our problem. Veteran Psychoanalyst Dr. Claudia Luiz suggests a better way. She grants you permission to acknowledge when you are hurting and don't have the answers for a cure but then allow yourself to grow. Tune in to learn how painful emotional experiences, once accepted, can turn into a powerful engine both for recovery and for moving forward. Host Roy Richards proposes a 'cupcake scheduling strategy' to accomplish your New Year's Resolutions: build confidence by conquering the easiest ones first.