Listen:
Middle Age Can Be Your Best Age – Overcome Your Fear and Break the Travel Barrier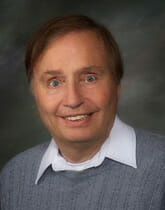 Podcast: Play in new window | Download
What do you fear most–losing your job, finding a new one, growing old, staying healthy, breaking up? So many of us miss out on so much because we are afraid to try anything new. When you think about it, living in fear is no life at all! Guest Bryan Toder, the 'No Fear Guy', presents a solid real world formula to overcome fear of just about anything through hypnosis. Tune in to learn how hypnosis can work for you whatever your midlife challenge and why you may not even need to visit a professional hypnotist. Ultra-economical travel expert Russell Hannon suggests how to break the winter blahs by taking that dream vacation without breaking the bank. Discover his amazing tips on how to travel more, stay longer and spend less.
Host:  Roy Richards