Listen:
Middle Age Can Be Your Best Age – True Inner Peace and Best Sweetheart Gift Ever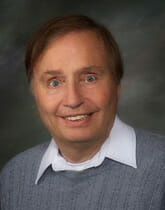 Podcast: Play in new window | Download
Are inner peace, sense of purpose and unrestrained joy missing from your life? Guest Charles A. Francis  presents Mindfulness Meditation, a mind-training method that has helped millions overcome inner fears and painful emotions for the past 2,500 years. Learn how this scientifically proven form of quiet reflection can help you overcome serious health problems, end suffering and lead to a whole new, uniformly positive approach to daily living. Guest Jude Bijou describes some of the best, most loving gifts ever to give to your sweetheart on Valentine's Day–or on any day of the year–and they won't cost you a dime!
Host:  Roy Richards