Listen:
Middle Age Can Be Your Best Age – Learning Is Never Easy–Hold Your Teens Accountable!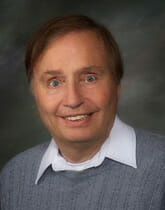 Podcast: Play in new window | Download
When our kids were little, learning new things was fun and easy. Now that they are pre-teens and teens, they need a far different message, Learning expert 
Nick Ambrosino
 explains why effective teenage learning can never be easy but nevertheless our sons and daughters must be held accountable. Tune in for ideas on how to motivate your teenagers to move outside their comfort zones, why it's perfectly normal and OK to feel uncomfortable learning new things and why the reward for genuine learning is well worth it. Host
Roy Richards
 suggests tactics to remain in contact and build relationships with your teens in this social media age.