Listen:
Middle Age Can Be Your Best Age – Is Your Teenager Ready for College?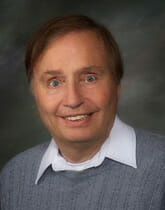 Podcast: Play in new window | Download
One in four college students drop out by the end of their first year and only one in three graduate within four years. The result: shattered dreams and a crushing debt load! Former college dean
Robert Neuman PhD
contends that at age 17 or 18 many first year students simply aren't ready for the rigors of college life. Tune in for tips on how to assess if your high senior is prepared mentally and emotionally, some positive alternatives if not, which college fits best plus twelve secrets to successful, on-time graduation. Host
Roy
Richards
 shares ideas for an optimal 'empty nest' experience once your youngest child leaves home.